EARLY ACCESS to Update 7 - NOW AVAILABLE!
---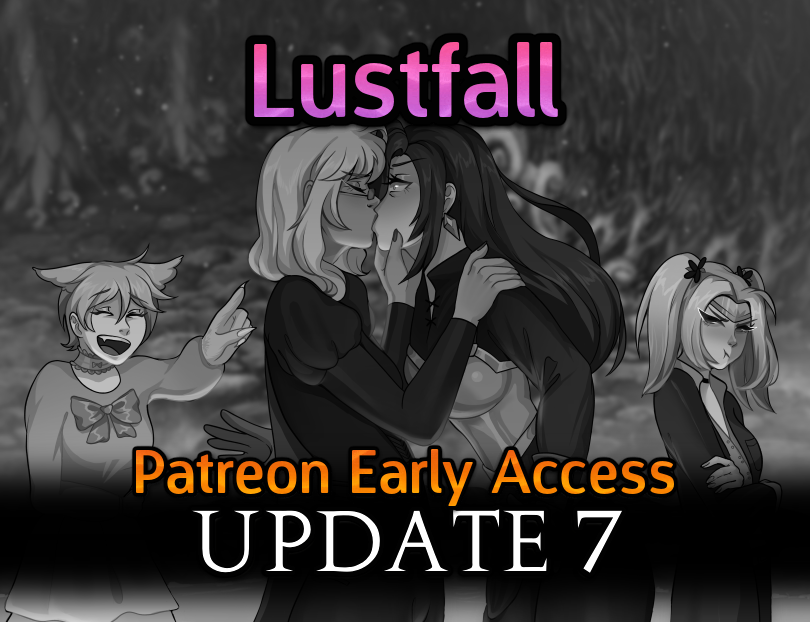 For Patreon subscribers and supporters of the kinkster tier ($5 tier or higher), Lustfall Update 7 is now LIVE! Sign up and download it TODAY! If you love the game, please consider subscribing or supporting the project financially!
This is a huge update both with a lot of new content AND the battle card improvements (along with some other changes that will be revealed in the notes of the public release.) which is only possible thanks to everyone's support and generosity. Thank you everyone!
Comments
Log in with itch.io to leave a comment.
Where do i go to start the new content?
Assuming you've finished the content from Update 6 (Studium Amare) and have seen the cutscene at Cleo's Mansion: you can go back to the RED Town for the story content, and go to Monamor City Entrance to start the side content.