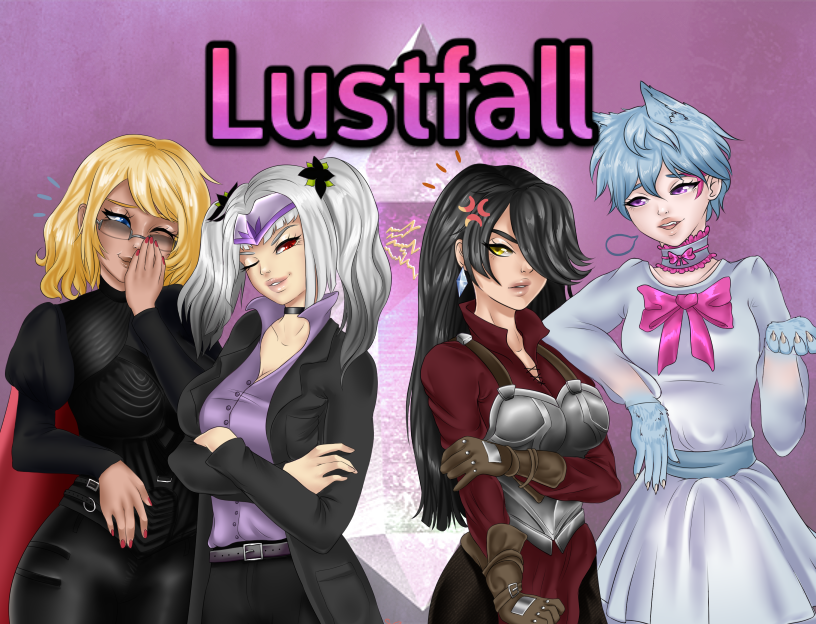 Now available for FREE Download! July 27th 2020, Update 3 released! ALL NEW CONTENT!!!

Welcome to all the freaks, geeks and fine folks who are just here to support! I am the Sub Supreme and I am the sole developer of "Lustfall"

What is Lustfall? Lustfall is a JRPG that follows the adventure of a black haired woman named Gwendolyn who suddenly finds herself in a world rapidly becoming obsessed with sex and debauchery. She must resist giving into the tempting sexual fantasies thrust upon her and her allies by monsters, enemies and other bad actors long enough to discover what caused this new, global obsession of pleasure and how to reverse the effects before the world collapses into an unsustainable orgy that will inevitably lead to the end of human existence!

Enemies aren't as violent as they are in other games. Instead, they use their mastery of different elements of perverse Lust Magic to fill our heroines' heads with wonderfully erotic sexual fantasies! These fantasies erode the heroines ability to fight and will eventually cause them to willingly give into whatever their new master or mistress wishes.

This appears in the form of highly erotic and beautifully illustrated Battle Cards. These cards showcase the relative strength of the card and possible Side Effects that may linger on the lucky target like being blindfolded or covered in sensual slime.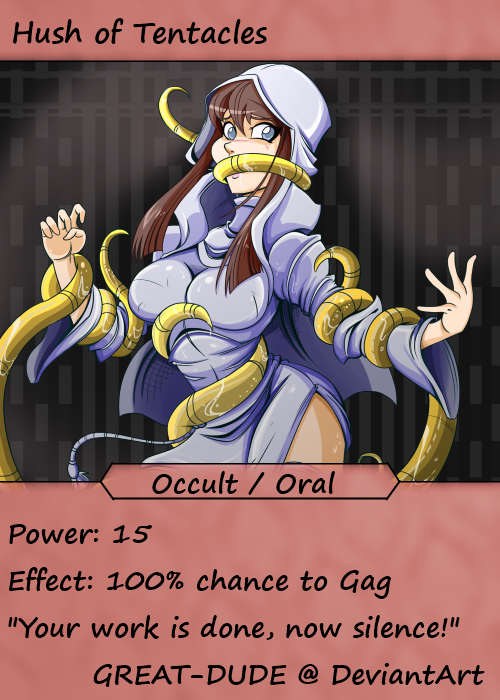 Lustfall is in active development and will end up being about 20-25 hours long once completed with well over 100 lewds!!! The only issue is that I cannot art in the way that so many talented perverts can, so most of the artwork is commissioned from talented artists all across the world!

The demo is and will be updated for FREE! Wow! That being said, I hope you follow and donate money to the project:
https://www.patreon.com/lustfall

I have a paper thin budget but I believe in paying artists fairly so I will be using donations to commission artwork first and foremost. Battle Cards are the highest priority, then with enough leftover I will see about getting the Game Over scenes illustrated too!

If it wasn't crystal clear (because consent and understanding is the most important thing), this is a game for ADULTS only and contains explicit sexual acts in both image and written form. We're not talking just vanilla stuff either! Kinks include, but are not limited to:

BDSM ( emphasis on bondage! <3 ), MF, FF, Gangbang, Oral, Anal, Titjobs, PIV penetration, Slime, Latex, Tentacles, Machine Fucking, Consensual non-con/dub-con, semen, erotic hypnosis, cuckolding, plants/vines, minor depictions of fantasy bestiality, demons, and probably a lot of other perverted and freakish kinks.

Follow me on here and join the official discord server https://discord.gg/G2TsKAV if you are a lewd enough dude/dudette to witness the Lustfall.

(Legal Disclaimer: All artwork and creative IP is owned and copyright by Overlord Empire LLC. Images here may NOT be used anywhere else without explicit written permission from the Overlord Empire LLC. All rights reserved.)