ANNOUNCING: Damsels of Vice coming December 27th!!!
---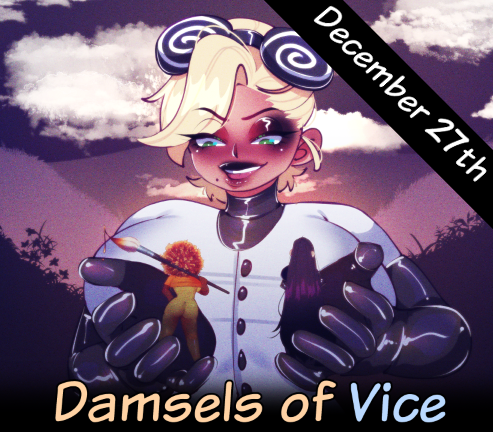 The super kinky superheroine game by yours truly is coming in just a few more weeks! You'll be sure to have it in time to celebrate a new game with the new year! So save those holiday dollars if a game filled with tricks, traps and bondage tickles your fancy.
Damsels of Vice is something a little bit different than my previous games, with less of a focus on transformation and more of a focus on perils, traps and combat! You'll fall in love with a combat that's more dynamic than ever before thanks to the action packed timed button system.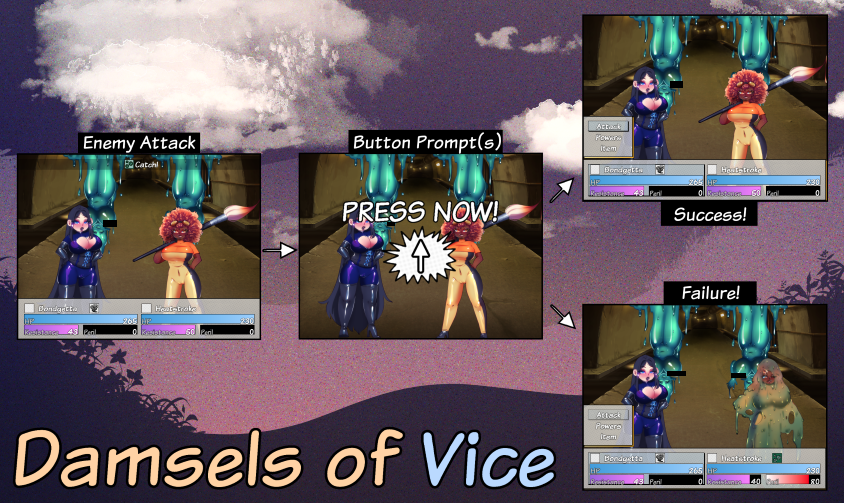 As you can see from the image above, our heroines can't just stand around in combat. When an enemy attacks, there will likely be a prompt or series of prompts depending on the skill. Success or failure of these prompts determines the outcome of the skill. Sometimes you'll avoid the attack completely and sometimes, the result of success will result in a less severe version of the ability.
Usually, you want to succeed in the button prompts to be successful... but not always! Some attacks are tricky and involve you pressing a button NOT shown or even not pressing a button at all in order to avoid the extra effects. >:D I mean, how could I not throw in a few curve balls?
Your goal is to help Bondgetta and Heatstroke stop the evil Dr. Vice from using her "bimbosis" program to turn the entire city her loyal bimbo slaves. She's a tricky one at that too. Take too much damage in combat and our heroines will become bimbos, unable to fight any longer. OH NO!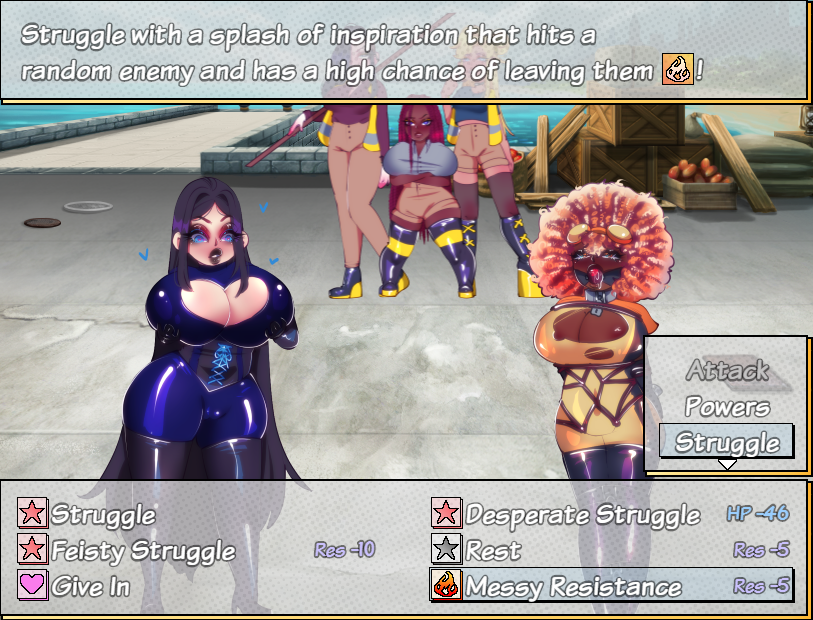 Never fear, our heroines know how to fight back! Even in a pinch, they have unique skills that always give you options when trying to break free from a peril and get out of a jam so the flow of combat never grinds to a halt! Not only do they have a robust set of skills to escape from danger, they also have a plethora of skills that they can learn or not learn depending on how you want to build their abilities up.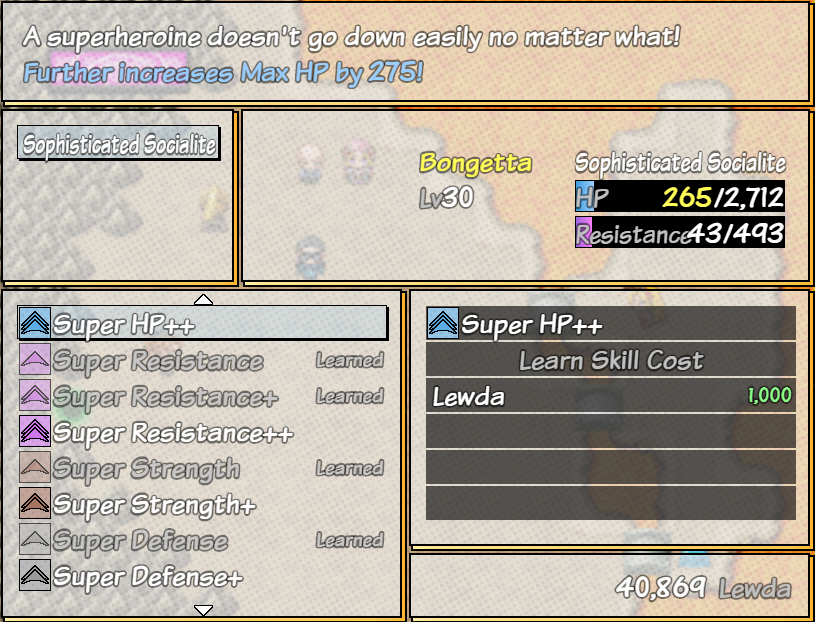 By spending Lewda (money) and leveling up, our heroines can boost their stats, learn new combat Powers and even gain access to powerful passives that can turn the tide of battle for those skilled enough to take advantage of them.
There's also difficulty modes to make it easier for those with slower reflexes AND for those who seek a challenge... Including a New Game+ difficulty called Mode: Climax. Want more details? You'll have to stay tuned to find out more.
Here are the details:
Retail Price: $9.99USD
Release Date Target: December 27th
Platforms: Here on itch.io (Initial release) followed by DLSite (in a week or two) and Steam with Achievements (more complicated so it may take several weeks)
Finally, for those who are considering subscribing to my Patreon, at Sadomasochist tier ($15) or higher, you will get BOTH Veronica's Body (the current subscriber bonus) AND Damsels of Vice (on the 27th) when you subscribe between now and the end of the year! Starting January, new subs at that level will get a key to just the newest hotness, Damsels of Vice!
Thank you all again for your love and support! I hope you are SUPER excited for the 27th like I am!

Stay safe and stay kinky~