Hanaja's Body OC Character Contest! NOW until APRIL 15th 2022!
---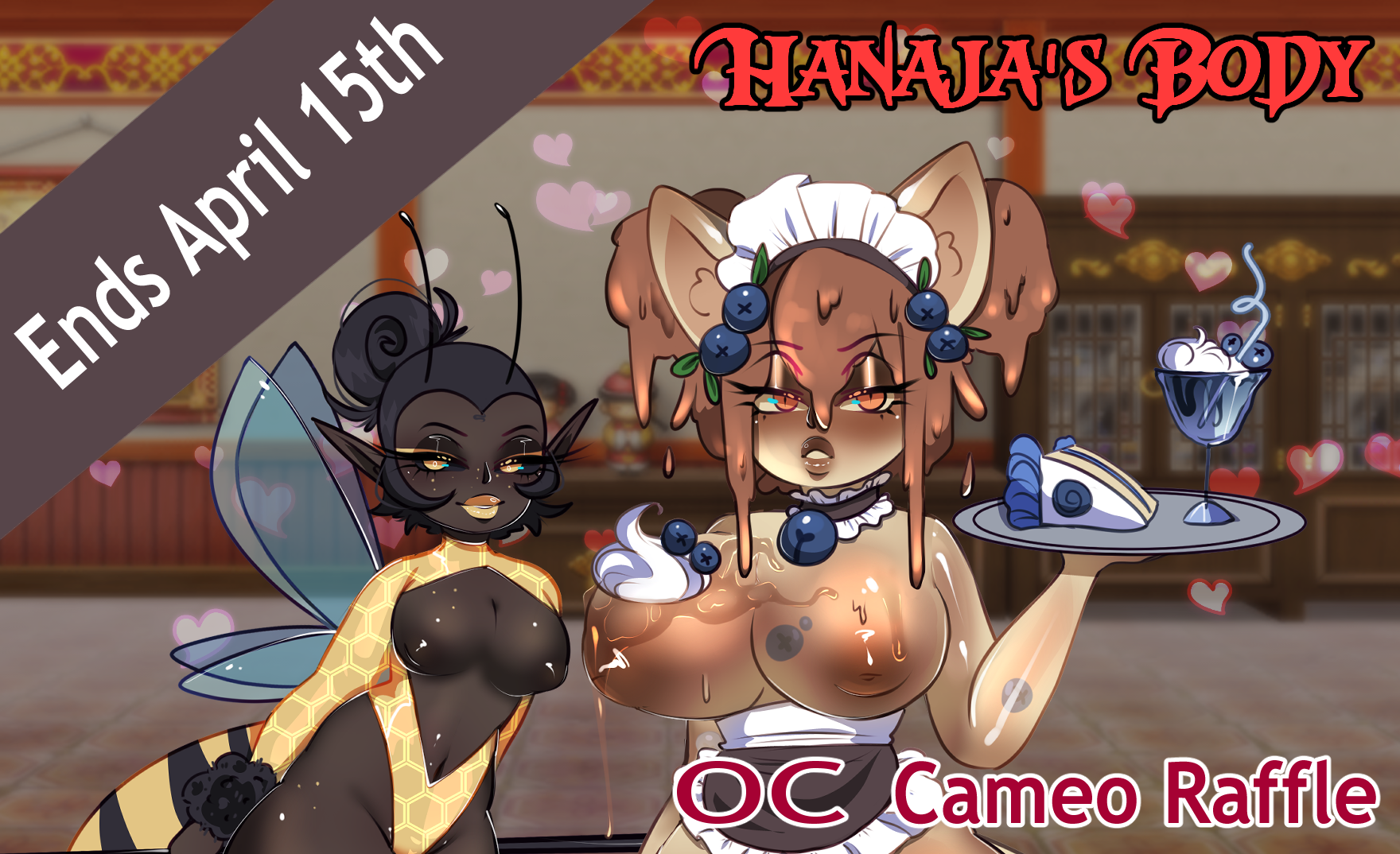 Hello fans and supporters everywhere!
Zinovia_star (the artist of Veronica's Body and Damsels of Vice) and I are proud to announce the Hanaja's Body OC Cameo Contest! We will be selecting up to 3 winners to have their OC appear as an enemy called "Handsy Customer" in the Maid Cafe level of Hanaja's Body!
This is open to everyone so if you have an OC you want to appear in the game and do naughty things to the player character, enter below!